From early childhood, I was told that I have a gift of connecting with people on a deeper level, holding space for others to unfold their thoughts and listening.
I was always very curious about people's behavior and what influences their decisions. Pursuing an education in Psychology was the natural and obvious choice. I graduated in 2014 with a Master's Degree in Warsaw (Poland), but after five years of full-time studies combined with my corporate career, I was exhausted, burned-out, and lost. I was caught in a big ass quarter-life crisis, even though I was a high-functioning individual on the outside. I suffered from enormous anxiety, perfectionism, control issues, and complete loss of purpose. I was hungry for a change, but at the same time very scared of disappointing my parents and the people around me. I felt like no matter what I did, it was never good enough.
The suffocating feeling of stagnation was bigger than the fear of potential failure, so I decided to quit my full-time corporate job, buy a one-way ticket to Spain, and follow my heart. It was a very intense time of letting go of control, trusting my decisions, meeting new people, and reflecting upon my life and how I wanted to design it.
After a few months of working as an account manager on the island of beautiful Ibiza, I made up my mind to try the Scandinavian lifestyle, as I got accepted to a study program in Copenhagen.
I went back to my old patterns of behaving. For the next two years, I was juggling full-time Management studies and a nearly full-time job. The beginnings were extremely hard. I had worked my way up alone in a foreign country by trying new paths in my career, getting used to the cultural differences, and overcoming the language barrier. I consistently showed up to build a successful life abroad. On the outside, everything looked perfect. I managed a great team at work, studied the topics I was interested in, had a great social life, traveling often. Yet still, inside, I felt empty and disconnected. To compensate for this feeling, I was doing what I knew would always bring me a piece of validation, working. I was restless, unable to relax and enjoy the present moment. I felt like I was living a life that someone else prepared for me, and my only duty is to tick off my accomplishments from the checklist so that I can feel safe and good about myself.


After graduation, I needed to leave Denmark for some time and gain perspective. I ended up on the island of Gran Canaria where I focused on getting clarity of mind and my well-being. Surrounded by like-minded people, I slowly began peeling the layers of my conditioned thinking and started showing compassion and love to myself. I came back to my roots and connected with an activity that has always nourished my body and mind, dancing.
One day, everything fell into place. At one of the networking events, I heard for the first time about The Groove Method by Misty Tripoli, the dance form that is designed to express and connect with your authentic self. It resonated with me so profoundly that I signed up for a course without attending a single class. Back then, I was not aware that it was one of the most life-changing acts of self-trust. I returned to Denmark, completed my Groove Facilitator certification, fell in love with the Groove truths, and fully implemented them in all areas of my life. The Groove community became my tribe, I finally felt that I belonged just for who I am, not what I achieved or how I looked. From the moment I started embodiment practice, I fully returned to myself and realized that my heart is my home.
At the same time, I found a job aligned with my drive for personal and professional development. Meanwhile, I was building my new project Move&Grow, the platform with a mission to help others embody their most authentic selves, unapologetically. I combined my knowledge of psychology, leadership, and embodiment to offer various classes and workshops.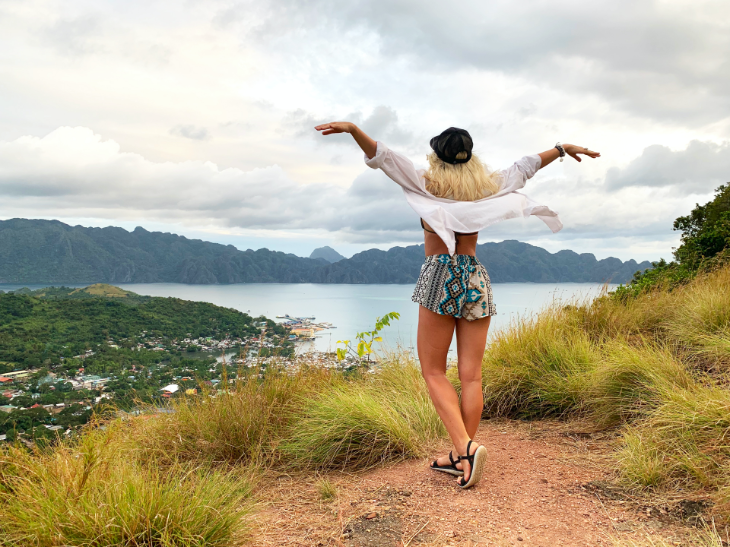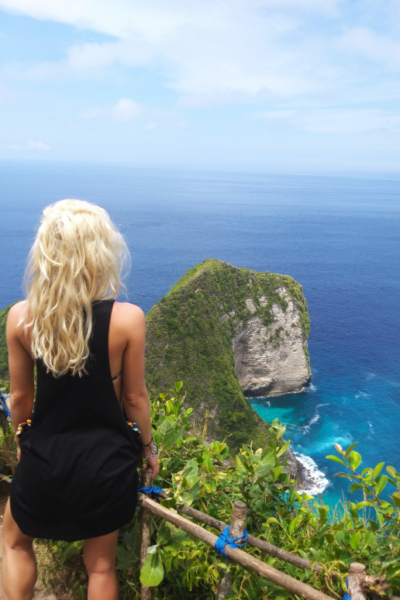 The self-discovery journey resulted in realizing how my mind was disconnected from my physical self and how, through years of societal expectations and programming I abandoned my mind, body, authenticity, and core values.
I knew deep inside that there was much more healing to do if I wanted to become a whole and complete version of me and serve others powerfully in the future. I needed to face my shadow and make peace with my past.
I decided to start therapy and work with my dysfunctional family patterns, which were the base of all blocked potential. I have always been interested in personal development, consuming tons of self-help books, courses, and workshops, but hiring a therapist (to work with my past and heal) and then a Coach (to set up a plan for my further development) was the most remarkable return on investment. You need someone who guides you through your transformation. That's how you speed up the process and achieve the desired results!


I am no longer trying to fit into any box. I started embracing myself and honouring my journey.
My relationship with myself today results from a conscious choice to let go of things that were not serving me and stepping into my truth. Over the past decade, I have transformed into a self-aware, compassionate, confident, and powerful female leader with a clear vision of how to live my life and use my gifts to help others.
I believe that the process of becoming is as important as the actual result. The beauty is in the work, so embrace it!
My role is to support you in taking control of this process, creating ways of living more consciously and consistently in your body, embracing the present moment, connecting with your values, and listening to your inner wisdom.