Move&Grow - Embodied Psychology & Coaching is a blend of counseling, coaching, and embodiment, a holistic approach to mental wellness and personal development.
I believe that counseling and coaching should go hand in hand. Why? Because counseling focuses mostly on dealing with past experiences, while coaching is oriented to help with ongoing issues and create a better future. Most current life issues manifest through the same problems rooted in limiting beliefs developed in the past. By focusing solely on the present, we might only scratch the surface of the much bigger issues.
Deep transformation can only occur when we look at life challenges in a more complex way. Only when we make peace with our past and move on from what's holding us back, can we direct our lives towards a bright future based on integrity and fulfillment.
Embodiment is the third component of the equation. The body and mind are stronger as a team than either one works alone. It is the most basic path to self-consciousness, lasting transformation, and wise action. Nowadays, people are more and more dissociated from themselves, always seeking solutions to their pain in external symbols of value, rather than seeking the security and intelligence within their own bodies. Practicing daily embodiment helps us to ground ourselves and listen to the world through calm and present being. Your mind will follow where your body leads. 
Through the holistic approach, I help to create a long-lasting change. The blend of counseling, coaching, and embodiment gives me the freedom to develop a deep connection through the power of vulnerability. The bond between my clients and me is based on comfort, trust, respect, and equality.

You have a big vision of yourself and bold dreams. You are hardworking and dedicated, but somehow you lost the sense of Self on the way. The good thing is that you can FEEL great again and LEAD your life in the direction you desire.
During the Self-Leadership Coaching Program, you learn how to lead your own life – setting the course, following it, and correcting as you go.

1. Self-Leadership Jump Start
Create the foundation of a fulfilled life. Gain clarity over your goals and needs. Reconnect with your higher Self, and start leading your life in alignment with your personal values.
The benefits:
– 1x Mini Kick-Off Session
(60 minutes)
– 3 x 50 minutes calls per month
– Direct support via Voxer
– Access to training materials and exercises needed to assist in reaching your goals
Length: 3 months
2. Self-Leadership Mastery
Transform into the best version of yourself. Own your worth, befriend your fears and take your life to the next level. Feel worthy and at peace no matter what happens in your life.
The benefits:
– 1x Mini Kick-Off Session
(60 minutes)
– 3 x 50 minutes calls per month,
– Direct support via Voxer
– Access to training materials and exercises needed to assist in reaching your goals
– Closing & Evaluation Session
(60 minutes)
Length: 5 months
3. Self-Leadership Group Coaching Program
For people who enjoy peer interaction and collective
self-development.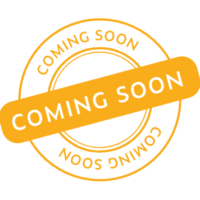 I have chosen to work online in order to serve as many people as possible, no matter where they live.
Online communication

is a major part of our lifestyle nowadays, especially if you are a busy executive, whose calendar is already full of tasks and meetings.
The online sessions are designed for everyone who values flexibility and effectiveness. Instead of spending time commuting to the coach's office, you can enjoy the time saved taking care of yourself. Studies show that online sessions are as effective as face-to-face meetings, and have several advantages:
Comfort - you can attend from wherever feels right for you, no time spent on commuting
Flexibility - video sessions can be held outside of standard working hours and during weekends
Accessibility - the world is getting more and more digital, allowing to connect people from all over the planet, despite their location or time zones.
Olga is a volcano of positive energy, which is contagious. She has a deep understanding of the human psyche and each conversation with her results in gaining clarity and the urge to take action. For me, as a man, it is not easy to talk about my emotions or challenges, but Olga creates a safe space to unfold my thoughts and feelings.
-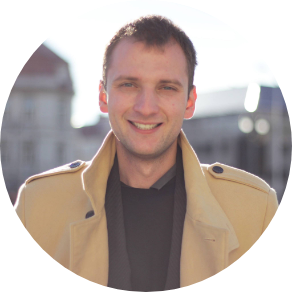 During an online session, where you sit comfortably in your home or any place where you feel safe, I provide a confidential environment for you to explore your story and confront all the patterns of your thinking, feeling, and behaving.
I use an individual approach to every client since
I believe that no one strategy fits everyone.
Why? Because we are all different, and so there is no one universal technique or strategy that works for all. As individuals we progress at a different pace, depending on how many challenges we are facing.
I help with:
– building up solid self-worth, so no matter what happens in your life you feel enough, in control, and at peace (self-leadership),
– embodying your truth and living in alignment with your values,
– boosting your emotional flexibility,
– developing healthy boundaries, breaking the pattern of unhealthy relationships,
– being more connected, relaxed, authentic, and present,
– liberating from the perfectionism trap,
– taking control of life when overwhelmed and unable to take action,
– getting clarity in goals when feeling stuck, lost, or unmotivated,
– creating a new healthy self-care practice and habits,
– overcoming anxiety and fear of judgment.


I believe we can only make powerful transformations if we dare to face our old stories that we were programmed to believe, understand our coping and conditioning mechanisms and relearn how to love ourselves in a new healthy way.
Humans are multidimensional beings with the most complex brain functionality of all the species. I work on four dimensions:
– On the emotional level, we work on processing suppressed emotions and revealing your unmet needs.
– On the mental level, we focus on the belief system, how to shift it, to serve you better in achieving your goals.
– On the spiritual level, we establish a connection with a higher self, without referring to religious beliefs. Spirituality is about love, trust, and truth.
– On the behavioral level, we assess the current level of self-care and analyze the new action steps to create the habits that serve you.
As a Psychologist, I use the tools and knowledge that help you to understand your past conditioning and process the suppressed emotions as they come up. I facilitate a space for you to free yourself from the story that is holding you back and encourage you to explore ways of healthy self-expression.
As a Coach, I give you the guidance and clarity to establish the goals and strategies to create the future you strive for, as well as tools to reprogram your mind and activate your authentic self. Using various embodiment practices I help you connect your mind and body, which is a strong force to MOVE you forwards GROWTH.
My favorite form of creating impact is action. I love to see people progressing consistently, starting with the smallest goals that contribute to the bigger result. I work with various tools and strategies based on embodiment techniques, mindfulness, Cognitive Behavioral Therapy (CBT), and Acceptance and Commitment Therapy (ACT).
I coach women and men of all ages, who are hungry for more alignment and fulfillment both on a professional and personal level. I only work with clients who can take responsibility for their lives and commit to their growth. The coaching program's minimum length is between three to six months, as this is enough time to break the old habits and create a lasting change.